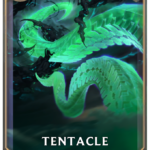 Scaling one-drop Tentacles that Spawn are coming to Legends of Runeterra inside the new Worldwalker growth through the Bilgewater area, supporting Illaoi as a champion.
The Might 16 LoR Worldwalkers spoilers launched a Spawn bundle inside the Bilgewater area at the moment for the upcoming Illaoi champion reveal. The shell of the construct is a one-drop Tentacle with 1/1 baseline stats. While you Spawn, it summons a Tentacle. And if there's already a Tentacle on the battlefield, it grants the Tentacle +1/+1 for every Spawn. As confirmed by sport designer Rubin Zoo in Kuvira's discord and posted on Twitter by Silverfuse, just one Tentacle scales in energy with a Spawn. 
Give in LoR solely lasts for one spherical, whereas grant is a everlasting buff. The Twitter post showcasing the key phrase Spawn stated "give" in it, however as confirmed by Rubin Zoo, it's really a grant and never a give. If in case you have two Tentacle items on the battlefield, solely one among them will scale in energy with a Spawn.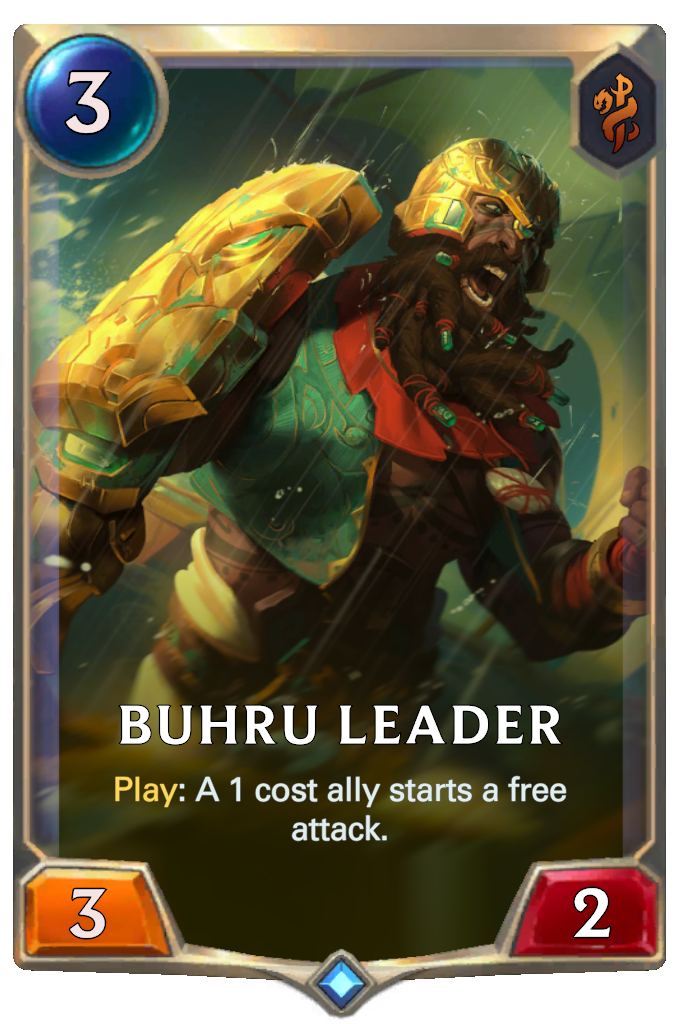 Buhru Chief is a three-drop 3/2 that begins a free assault when performed through a one-cost ally. If that one-cost is a Tentacle, you may Spawn previous to enjoying Buhru Chief and doubtlessly have that free assault lead to you taking out a key unit in your opponent's board. 
Models that Spawn embrace Watchful Idol, an Motionless 0/5 unit that at spherical begin offers two injury to itself and Spawns one. There may be additionally the Buhru Lookout, a five-drop 4/3 that Spawns three upon getting summoned, and The Sea's Voice Spawns one upon attacking whereas giving your strongest Tentacle Overwhelm throughout that spherical.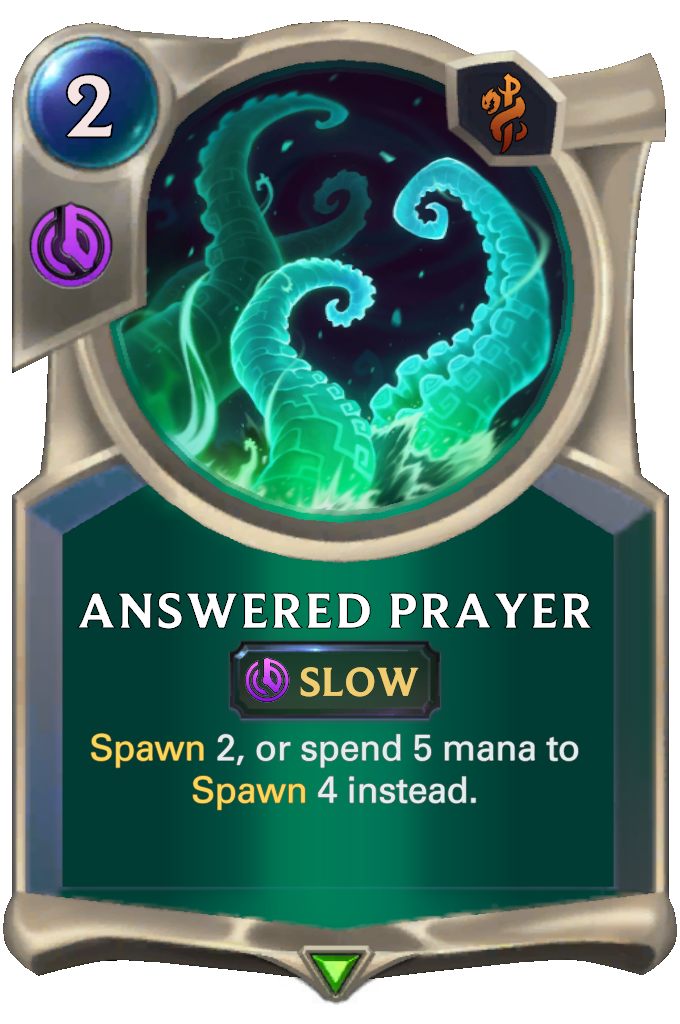 Answered Prayer is the Spawn assist spell, a two-drop Sluggish pace spell that Spawns two. You can too select to spend 5 mana on the spell and Spawn 4 as a substitute. 
Gamers can check out Illaoi, Tentacles, and the Spawn mechanic when the LoR Worldwalker growth is launched on Might 25.