It arrives in just a few days and will have the heavy mission of preparing the ground before the integration of Call of Duty Vanguard: season 6 of Warzone has already been revealed, here is all you need to know.
It all started, as usual, with a simple announcement from Activision. Through an increasingly explosive trailer, players have been able to see some new features that will arrive on the Battle Royale of Call of Duty!
WARZONE season 6: release date in 2021
For season 6, it will be necessary to wait for Thursday 07 October 2021. It is on this date that the BR from Call of Duty will launch its new season. It should be accompanied by a lot of novelties and additions, not to mention the unlimited fixes and adjustments to the meta. All this, of course, on Playstation 4 and PS5, PC as well as Xbox.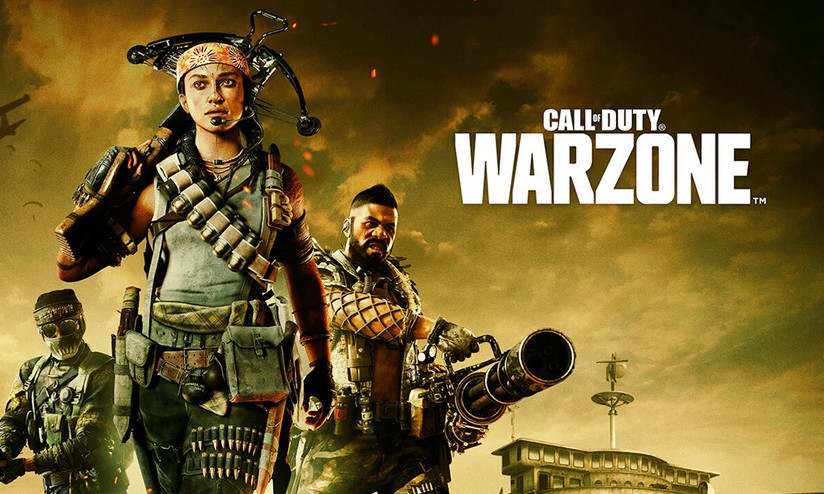 I detail everything available through this article, as well as the possible most credible leaks. Already, I know that season 6 of Warzone will be the last in the Cold War since then will come Vanguard and World War II.
CoD Warzone Season 6: Verdansk Map Changes
Most of what I know about it is taken from the first trailer, just above. I see part of Downtown being destroyed, thus announcing changes to the Verdansk map, also at the level of the stadium, which entirely razed to the ground.
It, of course, before the next and official arrival of a brand new map in the Pacific to accompany the release of Call of Duty Vanguard.
If the changes to the map should occur from the launch of season 6 of Warzone, there is no doubt that I will, however, have to take advantage of Verdansk since it will be the last season where you can play it.
Call of Duty Warzone: the new weapons for season 6
The trailer at the top of the article reveals much more than the date since you also see three new weapons! From 2:13, are revealed:
LAPA SM-03: light submachine gun (SMG)
Lever Action Rifle: Assault rifle that appeared in Advanced Warfare. It is a WWII sniper rifle. Ideal for preparing for Vanguard x Warzone integration
The Galil: A popular assault rifle in the Black Ops series, the Galil is just an older version of Warzone's CR-56 AMAX
More weapons will be added as Season 6 development in CoD Warzone, but the launch might only happen with these last 3. As for the meta and weapon modifications already present, several nerfs are already planned and will probably concern the best weapons of season 5, in progress.
Call of Duty Warzone season 6: new operators and Battle Pass, what I know
Nothing official, but we are very close anyway: a leak reveals promo images of season 6 of Warzone, and we see the operator of Black Ops, Alex Mason, being in the center. Until he is one of the new operators in season 6, there is only one step! Regarding the 'Combat Pass' of s06, nothing is known. But 100 new thirds are expected, each with unique rewards and new bonuses