The Clash Royale World Finals are back. They return to being a singular tournament and not a team tournament as happened from 2018 onwards. Supercell has announced that the tournament will take place from 3rd to 5th December next. The 32 best players in the world will compete to win the tournament which will have a prize pool of $ 1,020,000.
At the moment 24 players have already qualified for the World Finals. The qualifying tournaments, which began in February, gave access to the first players and the whole list will be known shortly.
These are the qualified players for the moment.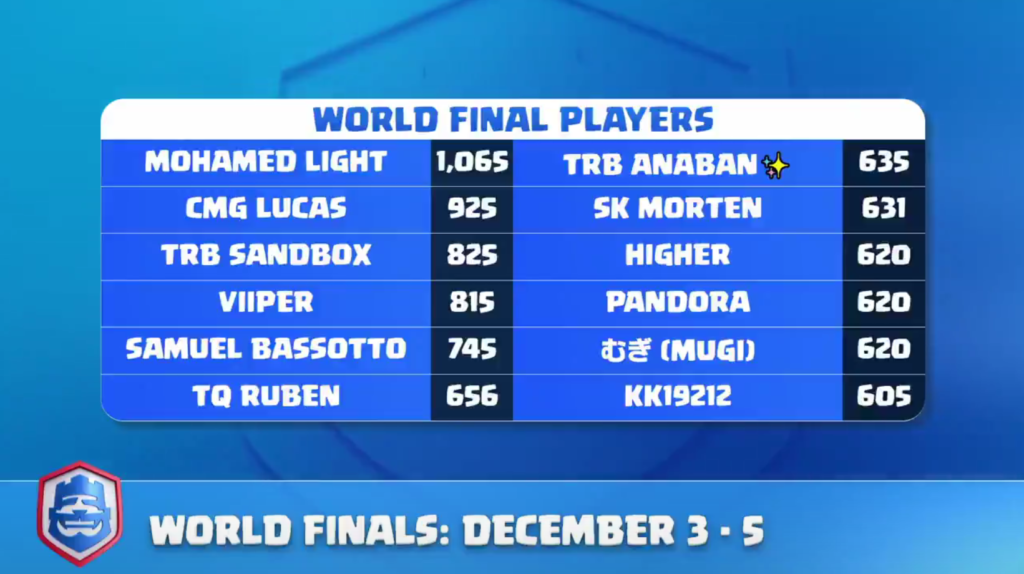 The last qualification will be decided in the Last Chance Qualifier (LCQ). Here the last 8 places for the World Finals will be decided. Players ranked 25th to 56th will participate in this tournament on October 30th and 31st and the top 8 will qualify for the World Finals.
This are the players who will participate to the LCQ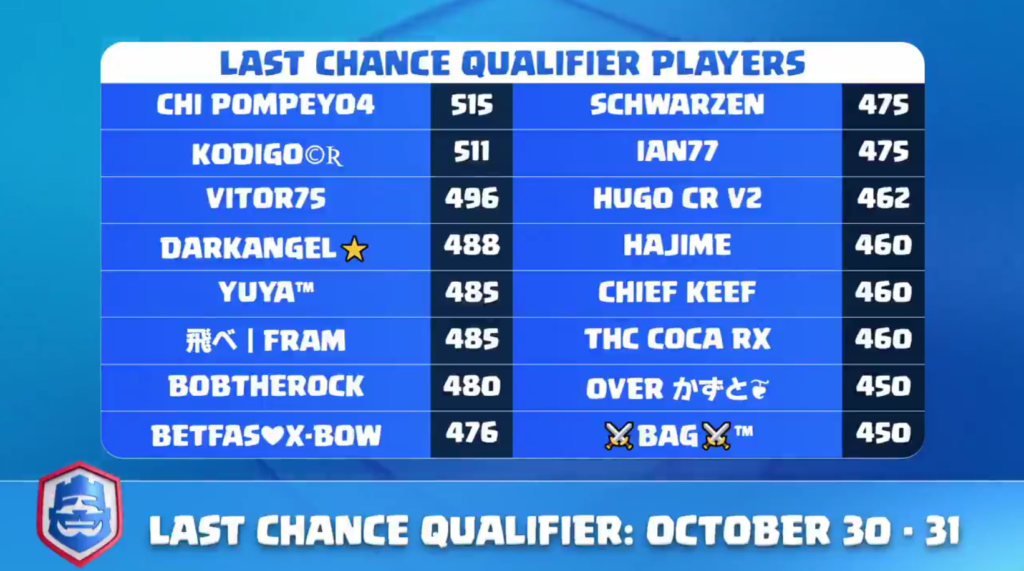 Supercell has not yet announced whether the tournament will take place online or face-to-face.
Given the situation, the impression is that Supercell would like to organize the tournament live but is waiting to see how things will go in the coming months to find the right place for the tournament.
Supercell has made it known that the tournament can obviously be followed on the official Clash Royale channels on Youtube and Twitch.